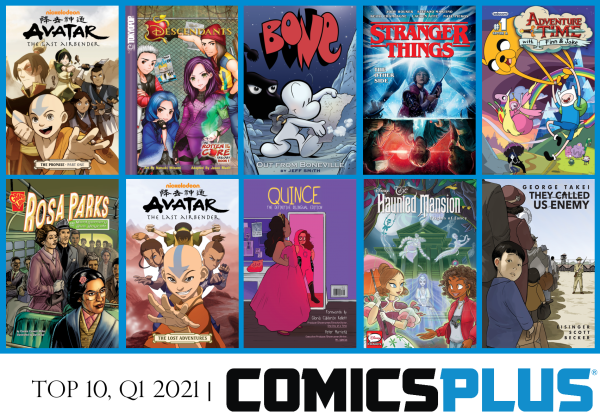 Over the past year, we've found that a few key factors help drive discovery and circulation in Comics Plus beyond pre-existing consumer awareness of popular franchises and creators, most of which publishers can influence with robust metadata aligned with industry standards, complemented by targeted marketing efforts and equitable access.
Consistent series and creator information

"Various" is a prolific writer AND artist!

Relevant BISAC categories and/or keywords
Reader-friendly descriptions

Diamond, Ingram, IPG, etc. aren't your readers!

Simultaneous consumer and library availability
Robust metadata supports our organic curation efforts (featured lists, comic spotlights, social media), as well as organic discovery via related titles and search. If you're not sure how to create robust metadata, here are a few useful resources to get you started: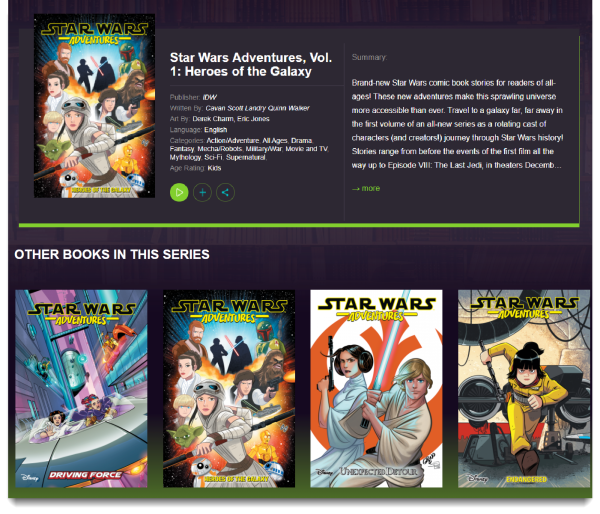 We also offer two free opportunities publishers can proactively participate in to help your key titles get in the spotlight: Editorial themes and promo banners.
Check our editorial calendar for upcoming thematic lists, and give us a heads-up about your relevant titles you think are a good fit

Coming soon: Readalikes, Hispanic Heritage Month; Teen Read Week; Native American Heritage Month; Holiday Reads

Send us promo banners for key titles to be featured on the Comics Plus homepage

Specs: 2048x630px, 72 dpi; JPG or PNG
Our lists and promo banners don't just help drive circulation in Comics Plus, they're also frequently used by our library and school customers to support their own marketing efforts, both for Comics Plus and their physical collections. Library patrons are also avid book buyers, so a fully-integrated marketing strategy can drive success in both print and digital channels, libraries and bookstores.
If you have any questions about Comics Plus, or how to market to libraries and schools more effectively in general, don't hesitate to reach out.
Help us, help you!