ENGAGE! INSPIRE! CIRCULATE!
LibraryPass™ curates high-interest, immersive digital content that helps K-12, Public, and Academic libraries expand their reach and engagement—without breaking their materials budget.
We help publishers reach new readers through thousands of school and public libraries leverage the power of equitable access to create awareness and demand for digital content.
With LibraryPass products, readers of all ages have unlimited access to a curated and diverse collection of immersive digital content—via their libraries!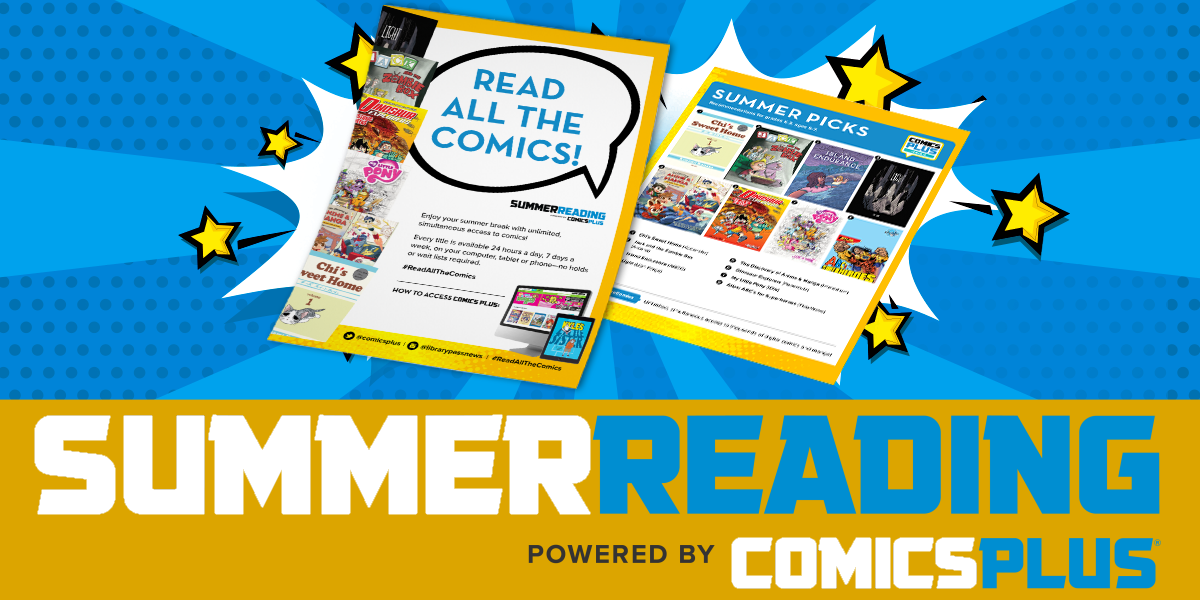 Unlimited, Simultaneous Access
A unique gateway into the diverse and engaging world of digital comic books, graphic novels, and manga—with cost-effective unlimited and simultaneous checkouts.
With Comics Plus®, schools and libraries can offer readers unlimited access to thousands of digital comics, graphic novels, and manga from popular publishers like ABDO, Andrews McMeel, BOOM! Studios, Capstone, Dark Horse, Dynamite, Europe Comics, Graphic Mundi, Humanoids, IDW, Kodansha, Lerner, Manga Classics, Papercutz, Tokyopop, Valiant, Yen Press, and dozens more.
No holds, wait lists, or monthly borrowing limits—all at a price that won't break your materials budget.