ENGAGE! INSPIRE! CIRCULATE!
LibraryPass™ curates high-interest, immersive digital content that helps K-12, Public, and Academic libraries expand their reach and engagement—without breaking their materials budget.
We help publishers reach new readers through thousands of school and public libraries leverage the power of equitable access to create awareness and demand for digital content.
With LibraryPass products, readers of all ages have unlimited access to a curated and diverse collection of immersive digital content—via their libraries!


Unlimited, Simultaneous Access
A unique gateway into the diverse and engaging world of digital comic books, graphic novels, and manga—with cost-effective unlimited and simultaneous checkouts.
With Comics Plus®, your students and patrons can have unlimited, simultaneous access to thousands of digital comics, graphic novels, and manga from 100+ library-friendly publishers. The collection includes popular and award-winning titles for every age range and interest, like Avatar: The Last Airbender; Big Nate; Blade of the Immortal; Bone; The Boys; Disney Descendants; Dramacon; Gender Queer; Geronimo Stilton; Heavy Metal; Locke & Key; Lone Wolf & Cub; Mail Order Ninja; Manga Classics; March; Métal Hurlant; Nancy Drew; Peanuts; Phoebe and Her Unicorn; Quince; The Sisters; Stranger Things; They Called Us Enemy.
Every title is available 24 hours a day, 7 days a week for offline reading, with unlimited, simultaneous checkout to maximize circulation through book clubs, reading programs, makerspace activities, and other engaging initiatives.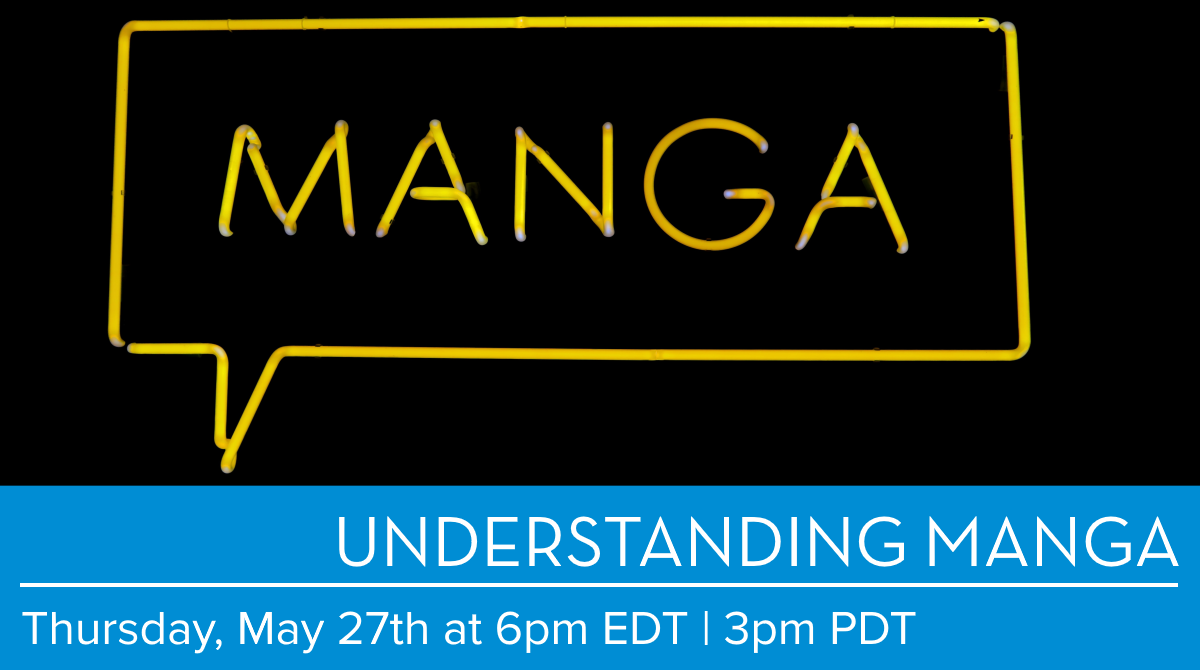 Understanding Manga
Join us on Thursday, May 27th at 6pm EDT (3pm PDT) for this free webinar where our panel of experienced educators and librarians—Mike Barltrop, Michael Gianfrancesco, Ashley R. Hawkins, Karina Quilantán-Garza—will share their insights on everything you need to know about manga. 
The 60-minute presentation will be moderated by Reading With Pictures' John Shableski and will include a live Q&A segment where our panelists will answer attendees' specific questions submitted via the registration form and during the session.
NOTE: A Certificate of Completion will be available to those who attend this webinar.