LibraryPass™ curates high-interest, immersive digital content that helps K-12, Public, and Academic libraries expand their reach and engagement—without breaking their materials budget. We help comics, graphic novel, and manga publishers reach new readers through thousands of school and public libraries that recognize the power of comics. We provide readers unlimited access to thousands of digital comics, graphic novels, and manga through their schools and libraries.
---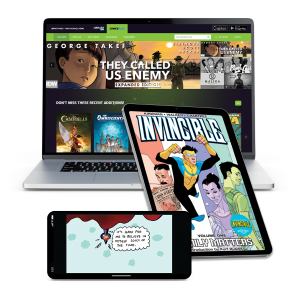 A unique gateway into the diverse and engaging world of digital comic books, graphic novels, and manga—with cost-effective unlimited and simultaneous checkouts.
With Comics Plus®, schools and libraries can offer readers unlimited access to thousands of digital comics, graphic novels, and manga from popular publishers like ABDO, Andrews McMeel, BOOM! Studios, Capstone, Dark Horse, Europe Comics, Graphic Mundi, Humanoids, IDW, Kodansha, Lerner, Manga Classics, Papercutz, Tokyopop, UDON Entertainment, Yen Press, and dozens more.
No holds, wait lists, or monthly borrowing limits—all at a price that won't break your materials budget.
TEAM LIBRARY
Ian Singer—Chief Executive Officer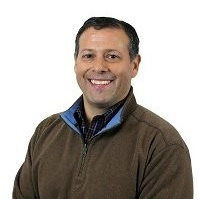 For over two decades Ian has been committed to innovation in the field of information services and has held leadership positions at some of the library industry's most well-respected companies. Ian has served as an advisor to Capira Technologies since 2018 and most recently served as Credo Reference's General Manager, leading the sale of Credo to Infobase Holding in Nov. 2018.
Before joining Credo, he served as Vice President, Group Publishing for Media Source, Inc., where he was responsible for strategic planning and day-to-day operations of such prestigious publications as Library Journal, School Library Journal, and The Horn Book. Prior to Media Source Inc., he held positions at Bowker LLC and Joint Information Inc; in 1996 he co-founded eComp, a web-based executive compensation database covering all US public companies, which was sold to Aon Consulting in 2002. Ian holds a law degree from New York Law School, and a B.A. in History from George Washington University.
Guy LeCharles Gonzalez—Chief Content Officer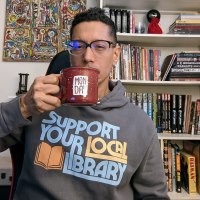 Guy is a media and marketing veteran with extensive B2B and consumer experience in audience development, content strategy, and event programming. Previously, he was the project lead for the Panorama Project; publisher & marketing director for Writer's Digest; director, content strategy & audience development for Library Journal & School Library Journal; and founding director of programming & business development for Digital Book World.
Years ago, he was also executive editor for the now-defunct PopCultureShock / Buzzscope—a website serving diverse comics fans before it became a marketing buzzword. He's been an avid comics reader from childhood, and has a quote from Ta-Nehisi Coates' Between the World and Me tattooed on his forearm: "I was made for library, not the classroom."
Raquel Ryan, MSEd—Chief Experience Officer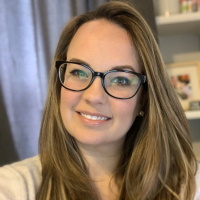 Raquel is passionate about working with at-risk students, working for several years as a child advocate for underrepresented and neglected children, volunteering on service and giving committees, and in her community as a Guardian ad Litem. She's taught 11th grade reluctant readers, advocating for their needs through reading and literacy programs, and led the initiative for retention of high-risk students at Keiser University where she created a resource center and built partnerships with services in the community. She also conducted market research and analyzed market trends for potential and existing programs, while improving processes and procedures for the student experience.
Raquel's experience in and out of the classroom gives her a unique perspective on the importance of ensuring equitable access to educational materials and curriculum-aligned instruction, and her ultimate goal is to help librarians and educators ignite a newfound love for reading through the use of comic books, graphic novels, and manga. She has her Graduate degree in Education from Nova Southeastern University and her Undergraduate from Florida State University. (Go Noles!)
Tony Hobdy—Chief Technology Officer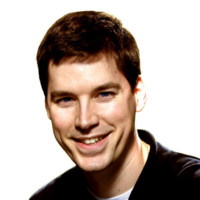 Over the past 20+ years, Tony has focused his time and talents on software development, information architecture, and creative IP development. Using his knowledge and background of digital content delivery, data security, and mass automation, Tony provides technical oversight and infrastructure development as a founder and CTO of LibraryPass. His previous experience includes 3+ years as CTO of Fluent Concepts, a media language translation company, and 8+ years as COO of iVerse Media where he developed the content delivery engine and DRM technology.
Before joining iVerse, Tony ran a comic book company as CEO of Outlaw Ent., worked on creative IP, film, and animation projects for Coca-Cola, NASCAR, Southwest Airlines, Xbox, and Sega. He has a background in electrical engineering from the University of Texas.
Joshua Oiknine—VP of Engineering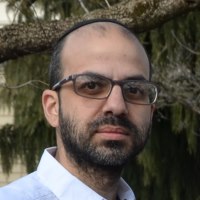 For almost three decades Joshua has been obsessed with software development and everything tech. Born in Los Angeles CA Joshua was encouraged by his father at a young age to deconstruct and reconstruct anything technical he could get his hands on. With the explosion of the internet Joshua transitioned into building websites with friends as he earned his bachelor's degree in computer science from CSUN (California State University Northridge). Joshua's vast experience spans from working with small startups to leading a tech department at a publicly traded company.
Prior to joining LibraryPass Joshua served as lead developer for iVerse Media where he modernized the company's software and grew the tech team. Before that Joshua worked as Director of Technology for Wireless Xcessories Group, a publicly traded company, where he was responsible for implementing the company's integration with a multi-million dollar ERP software package and designed and developed an AI system to help the vendor manage inventory of its customers to maximize profits and minimize losses.
Moni Barrette, MLIS—Director, Collection Development & Publisher Relations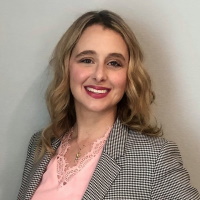 Moni is President-Elect for American Library Association's Graphic Novel & Comics Round Table, and co-founder of the nonprofit Creators, Assemble! Inc. which is dedicated to promoting literacy through the use of comics in classrooms and libraries and guiding career pathways for aspiring creators. As a former public library manager, Moni won the California Library Association PRExcellence Award (2018 & 2019) for library events aimed at underserved adult library users, and has proven success using comics to increase library circulation. She is a frequent panelist at San Diego and New York Comic Con, San Diego Comic Fest and Wonder-Con, hosting industry networking events and providing instruction to educators and librarians.
Moni's expertise in libraries, comics, and relationship building helps classrooms and libraries maximize access to educational comics and graphic novel content, while helping publishers reach and engage new audiences.
Rob Randle—Production Director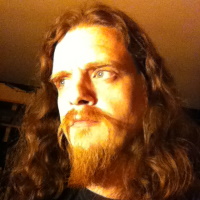 For over two decades Rob has worked in and around the comic book industry in various capacities, including as a book reviewer for the NY Journal of Books, and a judge for various comic book industry awards—the 2006 Eisner Awards, among others. Before joining LibraryPass, he had been the Director of Publishing for iVerse Media LLC since 2010, and prior to that was a purchasing manager for Diamond Comic Distributors where he helped to manage the monthly Previews catalog for close to a decade starting in 2002.
Additionally Rob occasionally does freelance work as a comics creator, and is the author of the critically acclaimed graphic novel Serial Artist. Rob holds a B.A. of Illustration from the Maryland Institute, College of Art (MICA).