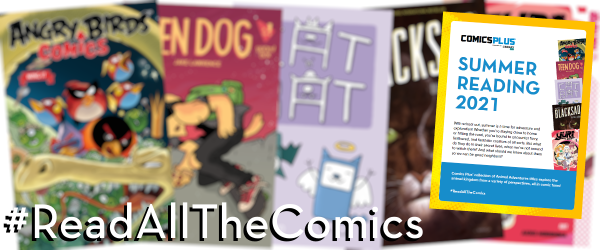 Stop the summer slide with our Summer Reading Guide featuring engaging Animal Adventures comics that explore the animal kingdom from a variety of unique perspectives like The Octonauts, Super Pets, Red Dog, Penguins vs. Possums, and many more.
The free guide includes age-appropriate recommendations for Children, Kids, Teens, Young Adults, and Adults that you can use as a physical or digital flyer; plus, a reading challenge and four activity guides from our partners at Creators Assemble!
Download this free resource from ComicsPlusApp.com.