---
Engage, Excite, Inspire!
Getting kids and teens to enjoy reading can be a challenge, but comic books, graphic novels, and manga offer an incredible opportunity to engage, excite, and inspire readers of all abilities and ages.
ComicsPlus' digital library of more than 20,000 titles offers a unique gateway into an immersive world of reading, including popular favorites like Big Nate, Bone, My Little Pony, Megaman, Phoebe and Her Unicorn, Dramacon, and many, many more.
Educate and empower.
Comics foster empathy for others by providing immersive perspectives on lives, stories, and even classic texts that might otherwise seem abstract or unrelatable for some readers. From adaptations of classic literature to profiles of courage, nonfiction to memoir—the comics medium employs visual elements that help engage and excite readers about subjects they might not have otherwise chosen to read.

Beyond their educational value, comic books, graphic novels, and manga also inspire readers to find their own voices. One of the most common 'side effects' of reading comics is telling one's own stories—sometimes with their favorite characters, or creating their own, building their own worlds to explore and share.
Maximum circulation; minimal cost.
With ComicsPlus, your readers will have simultaneous, unlimited, 24/7 access to more than 20,000 digital comic books, graphic novels, and manga—curated by age range and genre— ensuring you can maximize circulation through customized reading programs, book clubs and other engaging initiatives.
And the best part?
ComicsPlus won't break your materials budget.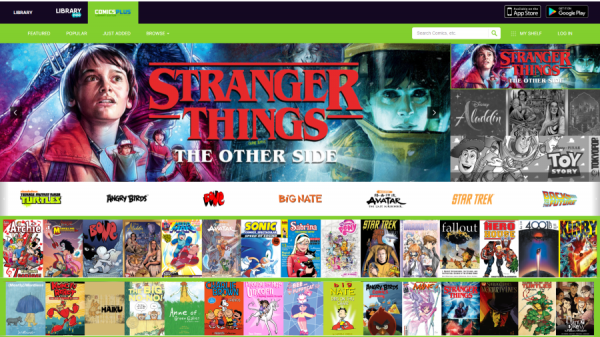 Visit ComicsPlusApp.com to learn more and get access to a free demo account.