Ian Singer, experienced library market executive, to focus on improving LibraryPass' product orientation to better serve public and educational library markets, starting with brand new apps and an updated user interface for ComicsPlus to engage children and teen readers.
---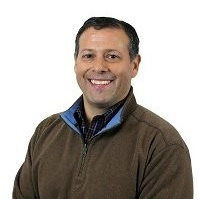 LibraryPass, Inc. is pleased to announce Ian Singer as its new Chief Executive Officer.  Singer brings more than 15 years of library market experience to the company, having previously served as an executive at ProQuest/Bowker and Credo Reference, and as Group Publisher of Library Journal, School Library Journal, and The Horn Book.  Singer will be responsible for driving development of LibraryPass' core product, ComicsPlus for Libraries, as well as setting overall strategic planning for the company.
"I'm excited to join LibraryPass because I believe strongly in connecting readers to content that excites them and inspires them to read more," Singer explained. "With ComicsPlus, we're providing highly engaging, visual content in a simultaneous use, unlimited access model so readers never have to wait for a title. I'm pleased to further announce that ComicsPlus has a new user interface releasing today as well, including updated apps for iOS and Android."
With the brand new ComicsPlus for Libraries—now powered by LibraryPass—students and patrons can simultaneously read more than 20,000 digital comics, graphic novels, and manga, including popular titles for all age ranges and interests, like Avatar: The Last Airbender, Bee and Puppycat, Big Nate, Bone, Dramacon, Hero House, How to Draw Manga, My Little Pony, Stranger Things, Teenage Mutant Ninja Turtles, and hundreds more.
Every title is available 24 hours a day, 7 days a week for offline reading, with unlimited, simultaneous checkout to maximize circulation through book clubs, reading programs, makerspace activities, and other engaging initiatives.
The brand new LibraryPass apps for iOS and Android, and updated website are designed to improve discovery and help readers find their next favorite read faster without being overwhelmed by the variety of available titles.
Brand new, highly intuitive browsing experience—for the web and native apps
Advanced search options to refine results
Title carousel for faster browsing and selection
LibraryPass has also launched an updated Resource Center for librarians, educators, and publishers, to provide useful programming concepts and lesson plans to improve engagement and circulation. The Resource Center also includes updated FAQs and a streamlined support process to ensure timely and responsive customer service.
"Nothing is more important to us than helping readers, librarians, and educators get full value from their access to ComicsPlus," Singer added. "This is the reason we are launching our Resource Center and we are committed to expanding it as we learn more from our readers, customers, and publisher partners. ComicsPlus' diverse catalog is well-suited to combine with live or virtual programming—for education or entertainment—and we want to support librarians and educators efforts as much as possible."
For more information about LibraryPass and ComicsPlus, follow us on LinkedIn or contact us at info@librarypass.com.
---