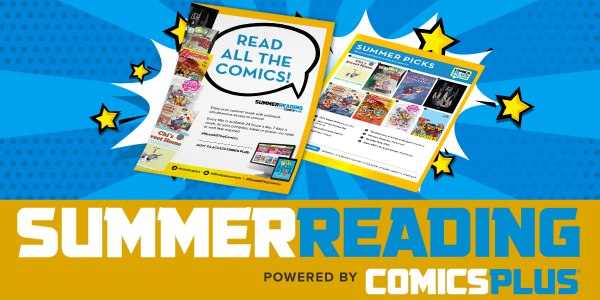 Summer breaks are great for relaxing, experiencing new adventures, and eventually, gearing up for another school year!
Our Summer Reading Guide features great recommendations that will spark imaginations and foster insightful conversations throughout the summer and beyond.
This exclusive free resource also includes self-guided activities and discussion questions for featured titles, and a reading challenge that supports crucial STEAM and STEM concepts — for kids, teens, and even adults!
Download the guide now and power up your summer reading program with comics!