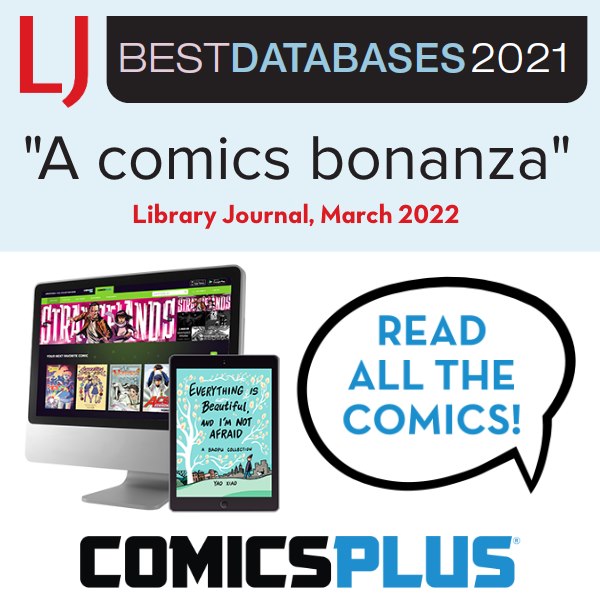 We're honored to have been named one of Library Journal's Best Databases of 2021 in their March 2022 issue, representing "tremendous value for school, public, and academic libraries."
LJ's full review last year noted that "Comics Plus is an excellent resource to build and expand both sequential art collections and public awareness of the format's diversity and appeal. The content is broad, deep, rich, and nuanced and offers high-interest options for dedicated and novice comics readers alike."
School Library Journal agreed, saying "[Comics Plus] is probably the strongest manga subscription service available in English outside of Shonen Jump and Crunchyroll."
With Comics Plus®, readers have unlimited, simultaneous access to thousands of digital comics, graphic novels, and manga from a variety of library-friendly publishers —  exclusively through their school, public, or academic libraries —without worrying about holds, wait lists, or monthly borrowing limits.
Comics Plus customers also have access to free marketing materials, educational resources, and dedicated customer support.
To learn more, check out our collections for school, public, and academic libraries; sign up for a free demo account; or email us info@librarypass.com.
Read all the comics!